Our retail store offers the latest equipment and coffee accessories for the home barista.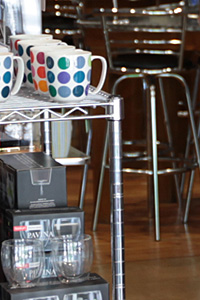 Our range of products includes but is not limited to:
Grinders
Espresso machines
Stove tops
Coffee Filters
Plungers
Cups, mugs and glassware
Thermometers
Coffee Tampers
Giftware
Storage canisters
Ezicaf Solutions Coffee For One filter

A great way to make filter coffee without the fuss $42.95
Aeropress

Make fantastic espresso style coffee at a great price to match $54.95
View aeropressinc.com or www.aeropress.com.au for more information.
Bodum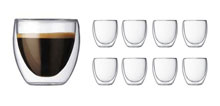 We carry a vast array of Bodum glassware to suit the most discerning coffee lover:
Pavina 2 pack twin wall espresso glasses $19.95
Pavina 2 pack twin wall latte glasses $24.95
Pavina bonus pack 8 twin wall latte glasses $74.95
View www.bodum.com for more information.
---
Delivery Prices:
Flat-rate delivery fee of $13 Australia-wide
FREE DELIVERY for orders $120 or above