Simply Coffee was created to be the 'Cellar Door' of coffee. We strive to offer honest and unbiased opinions of our product so you the consumer, can have the right coffee, everytime... simple.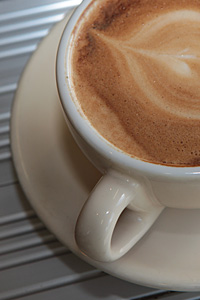 Simply Coffee opened for business on 17 May 2005 with the sole purpose to provide great personalised service offering honest and unbiased opinions about our coffee and other products.
Our specialty retail store is aimed at the home user and our commitment and focus has not changed since opening.
Owners Peter and Lucy Pavlou work together with enthusiasm and passion to offer a one-stop solution for all your coffee needs. Drop in to our store for an espresso, freshly roasted beans or view many of our related products and accessories.
We look forward to seeing you soon!